Expert's advice on choosing Web design service for small businesses in the UK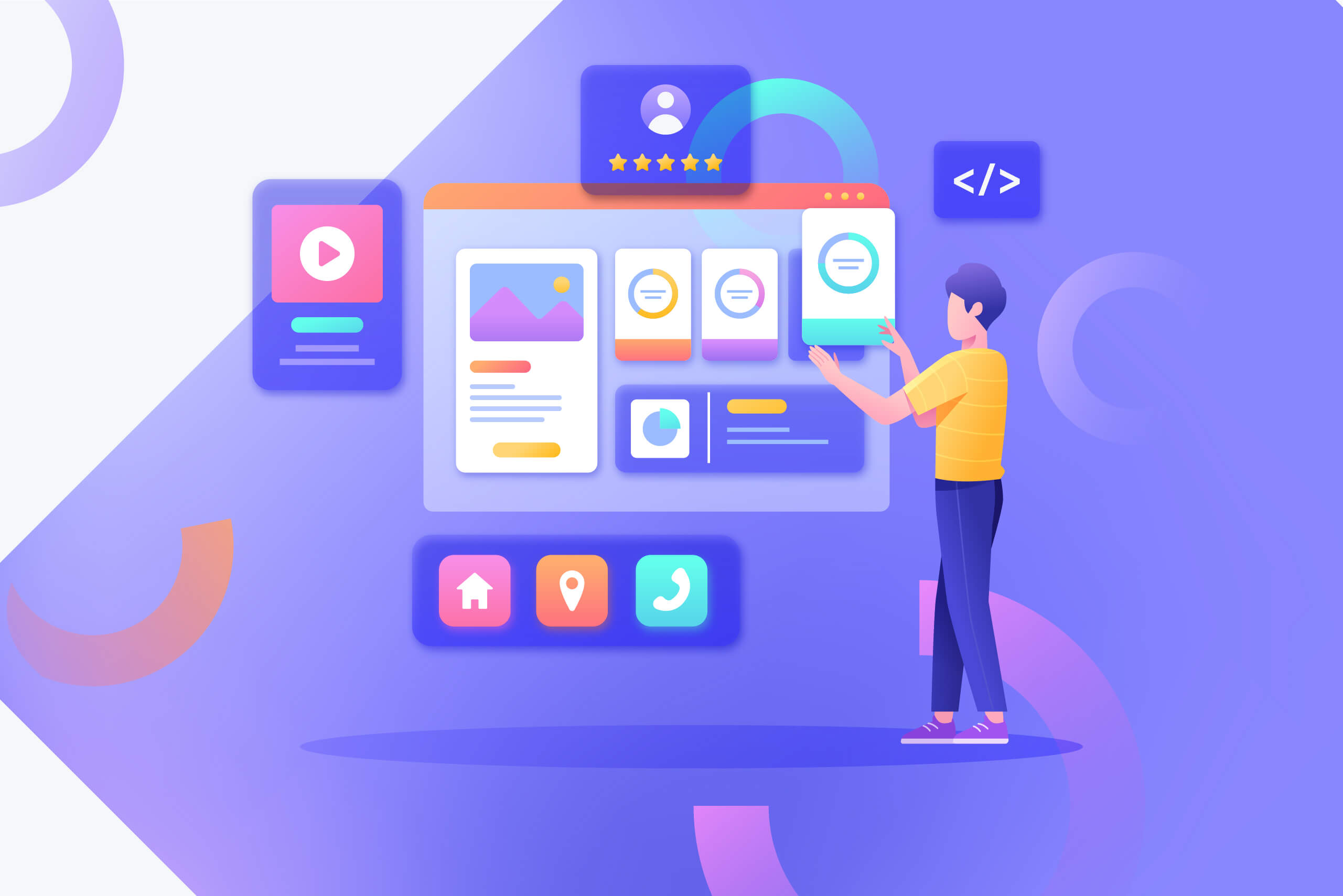 When you're searching for web design services for small businesses in the UK
Don't settle for less than the best.
Finding the best web design company is a struggle. But if you do, you can have one of the most valuable marketing tools for your company. Here are some tips for finding and working with a web design agency in the UK.
Fulfilling the needs of a business like yours is one of our key competencies. To prove that, we have worked with many companies in various industries and built many professional websites for them.
Finding a web design agency to take your website from shabby to shiny isn't easy, but if you know what to look for, you can get the results you've been dreaming of.
As you're designing or redesigning your website, it can be tough to know where to start. A good place to get help in designing or redesigning your site is through a good web design agency.
Here's a guide to finding the best one for your needs.
4 tips to choose web design agency for small businesses in the UK
Search online & Find web design agencies

Finding the right web design company for you can be tricky,

If you're thinking about working with a web design agency, you need to figure out which one you're going to choose. The choices seem overwhelming, especially because the list is endless. However, with the help of websites and a checklist, choosing the right one shouldn't be too hard.

You'll have a shortlist of companies to evaluate. To learn more about each one, use the links to check out their websites and read up on what they offer.

Remember, finding the right web design agency is not easy as you think.

You have to meet a lot of people and find a team you're compatible with before you settle down. Take this quiz to find out which web design agencies are best for you, then reach out to them directly to set up some time to chat further.

Look around other web design agency websites

Look at each web design agency's website.

If a web design agency's site looks old, outdated, or otherwise bad, they probably can't build a good site for your company.

That doesn't mean their site needs to be exactly what you're looking for in your own site — every company has different needs and functionalities that the websites should offer.

Start with the home page, and browse through pages like About us, our work, services, and contact us. If these pages all look professional, then you're on the right track.

Don't judge a book by its cover though

Browse directly to the agency's blog section to get a feel for their brand voice and read some of their recent posts. You can also see what they have been posting on social media, or look up reviews of the agency online.

A modern, easy-to-navigate site is a good sign that an agency knows how to do web design properly. Make sure you're able to find case studies, info about their team members and the services they offer, and other details within a few clicks of the homepage.

While researching web design agencies for your business or personal project, ask yourself the following questions:

Can I find what I'm looking for on this site quickly?
Can I find information including prices and packages easily? Is it easy to determine the agency's level of experience?
Does their website look professional?
Are they using relevant visuals that enhance the experience, rather than clutter it up?

When you're hiring a web design agency, there are a few things to look for.

If you find an agency whose website has too many flashy graphics, or looks more like a Flash-inspired horror show than an appealing resource, you may want to skip over that agency. What you're looking for is a site that's professional, clean, and easy to navigate.

People use the web to find information and be entertained, so a website needs to have a pleasing, easy-to-use design and great visuals that keep users engaged.

A good agency website has all of these elements, is built for mobile users, and contains relevant information about the company and its services.

Useful information is key to your success, so make sure you take a look at the agency's site. You might find elements that you hadn't even considered, or areas of their work that capture your interest. Ultimately, there are many ways for an agency to add personality to their website, and it all depends on what fits best with their brand.

When choosing a web design agency, it's important to consider what's most important to you.

While some agencies might specialise in particular services; others may be more generalist. Some might focus on blogging and content management; others might focus on email marketing, or even ecommerce solutions.

A well-designed website does three things: It looks great, functions properly, and attracts visitors.

Great designs are the ones that go the extra mile and really pay attention to details.

That means using the right fonts and color schemes, placing navigational boxes in a logical fashion, and making sure that all of the page's load without problems.

To ensure you choose a reputable company, do background checks on each company you're thinking about hiring.

Read Reviews

When looking for a web design agency for small businesses, what should you look for?

Well, first, explore the agency's own website and client history. But it's even more important to see what review websites have to say about the company in question.

Read reviews about a web design agency before you trust them to handle your website.

Check for the number of years and actual projects that an agency has been in business, as well as their accreditation status if the industry is one that requires it.

By choosing an agency with client reviews and recommendations from other businesses, you are more likely to get a high-quality finished website.

A review website is a great place to start looking for information on a web design agency.

Check out different sites to see how the ratings compare, and take note of any complaint's customers might have voiced.

Sometimes agencies will rate high rates simply because their clients are happy with the work they've done, but many times agencies will rate high when they have a lot of experience and satisfactory feedback.

Once you've found a few agencies that seem like a good match for you, it's time to find out what the world has to say about them!

To begin, we recommend starting with Google Places and other review sites where clients can leave feedback about their experiences.

Contact directly; conclude instantly

Once you've found a few agencies that meet your needs, send them an email and let them know you're interested in setting up a time to talk.

Most of the best ones will be pretty quick with their responses.

Before you start looking for a new website, it's very important that you contact various web design agencies. This will give you the information and tools necessary to find the best one for you. Open your browser and start making calls.

When you're looking to pick a web design agency, it's important to choose one that will take the time to answer your questions and understand your business before even discussing a quote.

Building your site doesn't have to be a hassle. You can get a site designed using the latest technology built specifically for you by asking the right questions.
How we are different from others
We build the brands of tomorrow.
We offer our service with a slight difference.
We know starting a business is hard and time consuming.
We want to make everything easy, smooth and trouble free.
Our service starts right from the company formation & registration, web designing, content marketing and other marketing campaigns.
Yay! All in one place!
You don't need to go for different service providers for each.
You are saving your time, money and stress.
As a leading web design and digital growth agency, offering smart strategies for small businesses. We work with our clients to build up a positive online presence of their brand in the form of custom websites, contents and digital marketing solutions at an affordable cost.
Today, building a website is the primary concern of everyone who wants to start their business online. The whole process looks challenging and complex but don't worry, we are here to help you.
Our highly qualified team of experts understands that every client is unique and their needs are completely different from other people's requirements. That is why we take a step-by-step approach with each and every client to design a website most suitable for your business goals and needs. We specialise in creating mobile responsive websites that rank at the top in search engines.
Whether it's a startup or a large-scale enterprise, we can help. With over 15+ years of experience and 200+ website design & digital marketing projects across industry verticals, our team of experts will get to understand your business in and out, and provide you with the most impactful solutions to grow your brand online.
Let's Build Your Business Together
Contact Us 020 8363 4905